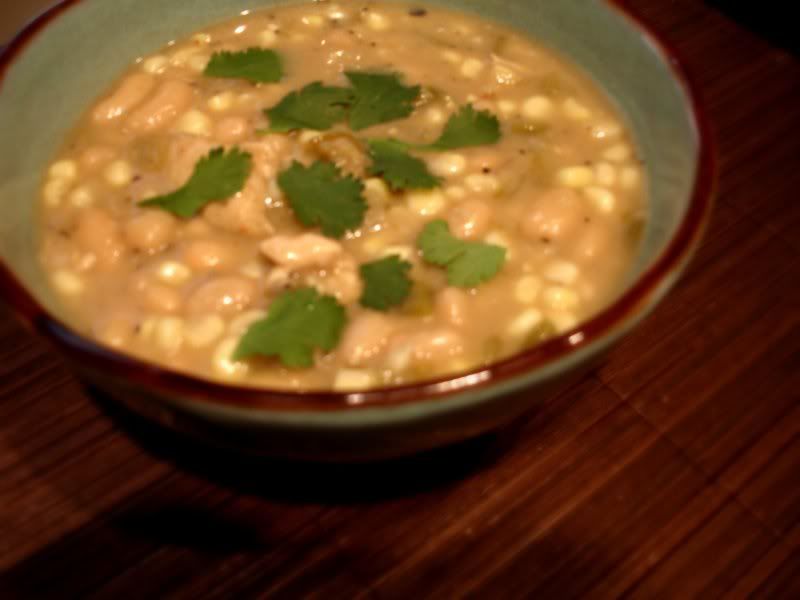 Alea and I were making brownies today and as she mixed I was working on the dinner entree for the evening. I was making
White Bean Chicken Chili
. She asked me if I was using her dad's recipe since it is one of his signature dishes and I explained that I was just following the recipe on the can of beans. I added that, "Your dad is a great cook, isn't he?" She said, "Yes.....and you are a really good cook too!" Well I was surprised to hear this- not because I am that horrible but just because it is not one of my strongest suits. If she said you are a really neat mom because you take us places, I would have nodded to myself, but this was interesting.
So, I decided to inquire further, "Alea, what food do you like when I cook it?" She quickly said, "I really like your creamy tomato soup."
I said: "Alea, that soup is from Trader Joes." "Oh, I know" she said, "but I like the way YOU cook it." "Ah." It must be my magic touch as I stir it. I do use a whisk to get all lumps out-- maybe that counts some how.
I do think I consider nutrition and have pretty well balanced meals. I suppose I could work harder at the art of cooking to get a better effect, but that would mean I would need to change a bit. Hmm, something to think about for 2009.