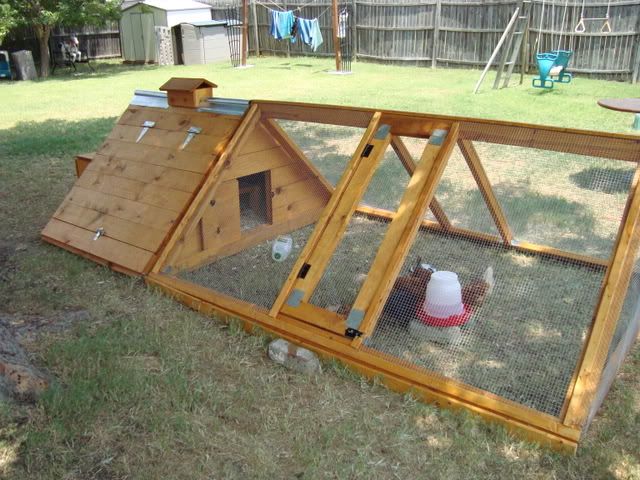 This is the chicken coop I would like to make. It is portable, sensible and may be easy enough to make construction wise. I have been wanting chickens (and their fresh eggs) for about a year now. A friend has some hens to give me and I just need a home for them. There are many fun designs out there but this one seems doable--even for the constructionally challenged. Other designs can be found at
BackyardChickens.com.
Soon I will be posting a wish list if people have things lying around the house and are willing to part with them. Most of the list will entail materials for this project. So, if you have anything that could lend to the success of this endeavor leave a comment or email me. I believe in putting things into the universe and seeing where that takes you.......